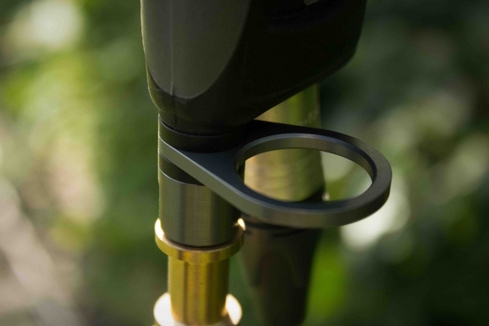 An extra hand when recording.
I've named it COUPLA. I was thrilled and humbled to find out that this little device would be useful for a raft of audio-heads, after posting the prototype on Twitter. So, I have built a small batch of them to sell!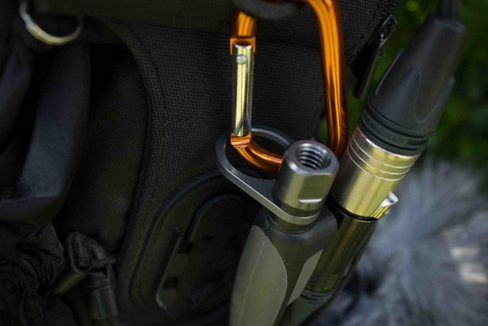 COUPLA was designed to attach a mic rig temporarily and swiftly onto my recording bag, so that I have both hands free to sort cables, move mic stands and the like. I have been using it for a few months now and it has been a handy device while on-the-go.
The only option was either to place my mic rig back in its case or balance it on the top of my recording bag. It now takes a matter of seconds to clip the mic rig
securely
to a
carabiner on my bag. It has enabled me to be more efficient when recording handheld.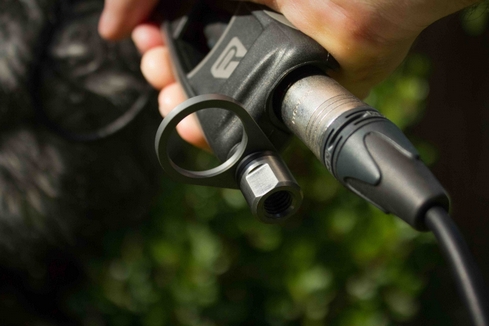 COUPLA has an additional standard 3/8" screw thread within the bolt head, so that the mic rig is still able to connect to a mic stand or mount.
The flat sides on the bolt head enhance the grip when fastening or detaching the COUPLA by hand, or via a 13mm spanner.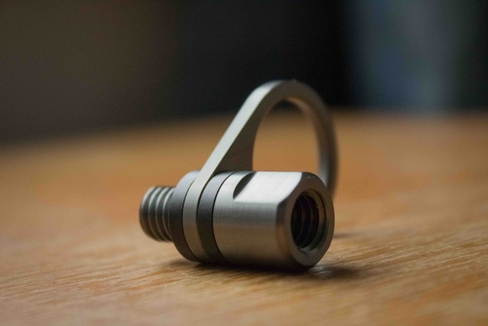 The bolt and plate are machined from aluminium and the two washers from nylon. These materials have been chosen because of their ruggedness and aesthetics, giving a combined weight of just 12g!
The aluminium has been anodised in titanium grey to increase resilience against scratches and bumps whilst out and about recording. Plus, it looks awesome!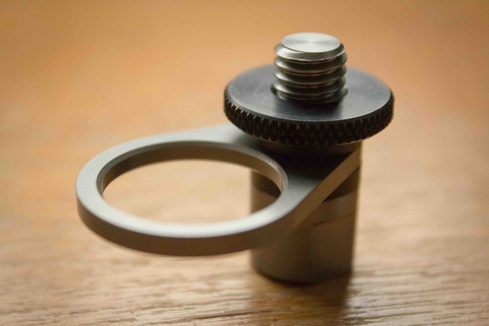 COUPLA comes supplied with a knurled lock nut that fastens onto the bolt thread, clamping the washers and plate in place when the COUPLA is detached from the mic rig.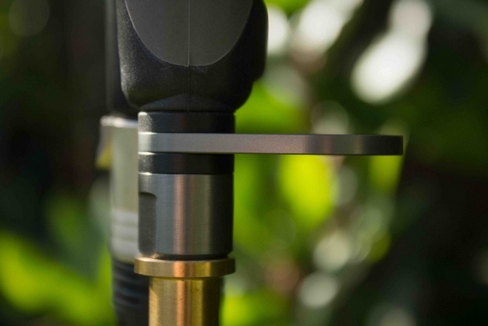 This project realises one of my annual goals and I am proud to have followed through with the idea. It's inherently simple - one of those 'wouldn't it be cool to have something like that' thoughts - but I wanted to make sure I did it properly, to make
COUPLA look the part on a mic rig.
Simple, robust, functional and elegant.